The latest version of the Perfect Diet Tracker has been tried and tested with the latest Mac OS X release, Big Sur.
If you are an existing customer hand have not updated for a while you may be shown a message to say the software is not compatible. Don't worry, just download the latest version from our website or the App Store and you will be good to go!
As usual, this is a free update for all existing users, there are no additional charges or monthly subscriptions.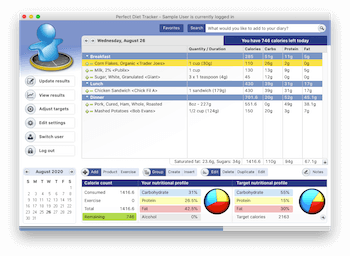 How you can help us:
The Perfect Diet Tracker is a one off purchase, usually costing less than most other services charge per month. We therefore rely on new customers for revenue to continue delevlopment.
If you are enjoying the software, please leave us a review (Mac App Store). If you have a suggestion do contact us and let us know.